100k #getkidstocamp Challenge
The challenge is underway! You can donate anytime!
We are at 5% of our goal!
What is the 100k #getkidstocamp Challenge?

First, thank you for being awesome. The fact that you have landed on this page shows us that you care about kids and ensure that they grow into awesome people like you! 
We also had some awesome people in our lives. Without them, we would not be the people we are today.
One of the places that we were introduced to these awesome people were at summer camp.  The people and experiences grew our skills and relationships. They challenged us and introduced us to a relationship with Jesus Christ. We still remember our cabin leaders, crazy activities, and the things that challenged us to be better people.
Not every child has this opportunity. What if every kid that wanted to go to summer camp, could? What if there are children out there that do not even know that a camp is an option for them? What if we can make a difference that will change their life?
Many families are experiencing hard times that have been made harder by the pandemic and inflation. Without your help, these kids will go without the camp experience and learning about God in the backdrop of His creation. 
Our family will be traveling from Saskatchewan to Nova Scotia to raise awareness about the benefits of summer camp with a goal of raising over $100,000.00 to offset the cost of kids going to camp. 
During this time we will be visiting One Hope Canada camps and showcasing the activities and benefits of summer camp in that setting. 
During this time we will be producing over 30 episodes showcasing different camps and promoting the Challenge. 
The 100k #getkidstocamp Challenge has 5 main goals.  
Raise $100,000 to keep camp fees low.
Highlight financial opportunities to send kids to camp.
Raise awareness about the benefits of summer camp.
Highlight specific camps and the exciting work that is being done.
Be a blessing.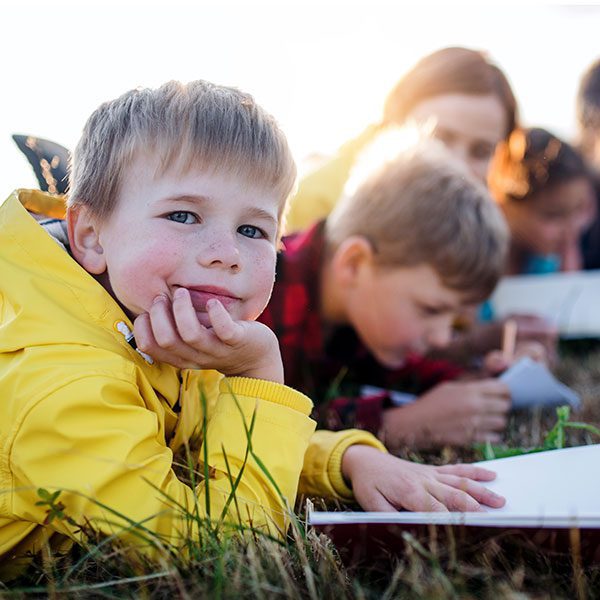 We are Richard, Carma, Brooklynn, Braeden, and Acacia, also known as Our Crazy RV. 
We have grown up with a love for summer camp. Richard started going to camp at the age of 5 and has done most roles, including directing for 12 years. Carma attended camp first at the age of 8 and has also done many of the roles at camp. 
We know the impact that summer camp has had on our own lives and can see the growth that has happened with our children as they have this opportunity. 
We want to see as many children as possible have the opportunity to go to summer camp and that is why we wanted to start this challenge. 
Thank you for joining us on this journey. Make sure to follow all of our social media links below. 
One Hope Canada aims to keep costs low for families so that they can afford to go to summer camp. The cost of camp varies based on the camp and the following numbers are per camper, per week of camp, based on pre-Covid financial data. Camper fees for families are a national average; actuals vary from camp to camp.
WHAT CAMP COSTS || $824
WHAT SUPPORTERS GIVE (60%) || $494
WHAT FAMILIES PAY (40%) || $330
Along with this, there are a variety of sponsorship opportunities so that those who are going through hard times can go to summer camp at a further reduced rate or in some cases for free. You can learn more in the One Hope Canada Annual Impact Report. 
We would love to donate $100,000 ourselves, however, we simply do not have the funds to do that. Fortunately, we don't need all the money, we simply need 1 awesome person to donate five dollars and then tell two friends to do the same. 
Those two people will then tell two more people and after 15 rounds of friends telling friends, we will have raised $163,835 with the help of 32,767 awesome people!! All by each person giving $5. 
Part of this challenge will be traveling around to as many One Hope Canada camps as we can during the fall of 2022. This will take us from Saskatchewan all the way to Nova Scotia. 
Along the way, we will be producing regular episodes for YouTube along with complimentary social media channels. Just as important as donating is helping us get the word out about this project. 
Please like, subscribe, and enable notifications on any of the following channels. When you see new content please comment on it and share it with your friends. This will help the content spread to those who need to see it. 
However, raising money to keep camp fees low is only part of what we are doing. Our other four goals are to raise awareness about summer camp and to do that we need help from businesses that believe in summer camp. We have created some sponsorship opportunities that will allow us to produce more content and reach more families. We can really use your partnership in this, please click the link below to learn more, and thanks again for being so awesome!  
Not a business, but still want to be involved? Join Our Crazy Community!